PROVIDING GLOBAL ACCESS TO
SPECIALIZED

COMMERCIAL AND INDUSTRIAL EQUIPMENT.

Plank Enterprises is a specialized manufacturing organization, with more than 25 years of service meeting the needs of a wide range of customers. Family-owned and operated from inception, Plank Enterprises offers stability and strong relationships, along with the ability to provide contract manufacturing services and unique equipment, designed for challenging applications. Plank's family of companies supply commercial and industrial customers around the world.

OUR COMPANY
WHAT WE DO
MULTI-DISCIPLINED
INDUSTRIAL
SOLUTIONS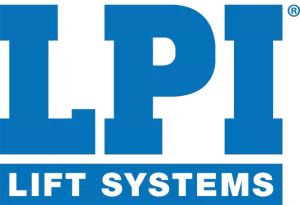 LPI, Inc. - Lift Systems
LPI, Inc. is a manufacturer of standard and custom personnel lifting platforms and material handling systems in a variety of power options for the industrial marketplace.
Details
LDPI, Inc. - Industrial Lighting
LDPI, Inc. is a manufacturer of specialized lighting fixtures and related products for hazardous locations, industrial & commercial applications.
Details

Pro-Cise, Inc. - Machining
Pro-Cise, Inc. offers single-source contract manufacturing services for turn-key OEM components. Our core competencies include engineering, fabrication, machining, finishing, mechanical, and more.
Details
Who We Are
A family owned business
since 1999
Plank Enterprises is a specialized manufacturing organization, with more than 25 years of service meeting the needs of a wide range of customers. Family-owned and operated from inception, Plank Enterprises offers stability and strong relationships, along with the ability to provide contract manufacturing services and unique equipment, designed for challenging applications. Plank's family of companies supply commercial and industrial customers around the world.
Apply Today